Mr Sami Syed
CEO Phoenix Group Of Companies
Mr. Sami Syed started his career in Engineering in Sales, Marketing Hi-tech filling & packaging machinery, and soon established his manufacturing unit DISON TEC L.L.C. in 1999. The company specializes in manufacturing, assembling, and distribution of a various range of machinery including Filling, Packaging, and Weighing systems, that are made from the latest technology and techniques for various Oil Industries, Hotel Industries, Food Industries like Tomato ketchup filling, Grain filling, Pasta, and Powder filling, Date, Shrink packing, Edible oil filling, Vegetable packing, juice filling and packaging for various other food products, Perfume filling line, Overwrapping machines, Seaming machines, etc. Mr. Samy is the first outstanding person in India to invent an exceptional featured German Servo Measuring Device and robotic machines that can be used in the filling & packaging industries. He has been honored with various awards and accolades for his leadership, vision, and commendable services to the manufacturing and distribution industry.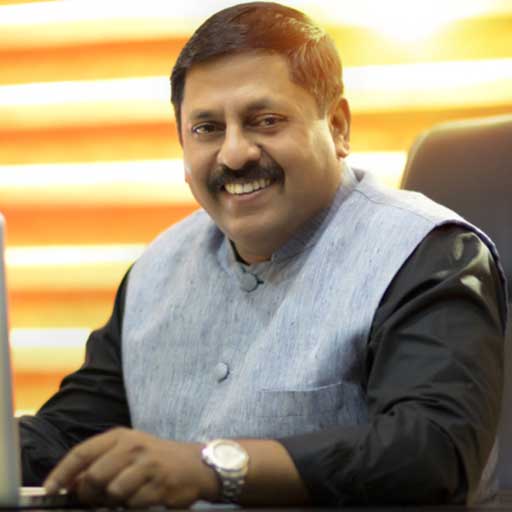 Dr. Sohan Roy
Founder Chairman & CEO , Aries Group of Companies
Dr. Sohan Roy SK is a Forbes listed Entrepreneur and Founder Chairman & CEO - Aries Group of Companies, a multinational consortium of 53 companies spread across 15 countries. He has a glittering record of achievements with a rare combination of experience from Maritime, Visual Media, and Hollywood. Sohan Roy is also an Honorary Professional Doctorate Certificate in Global Leadership and Management by European International University (EIU), Paris. He recently launched his innovative concept - EFFISM (Efficiency Improvement System Management) that can improve an individual's efficiency and state-of-the-art software TIME developed as part of the Industrial Doctorate Programme. With decades of experience in Creative Projects, Dr. Sohan Roy is an internationally recognized Naval Architect, Hollywood director, philanthropist, and the Founder President of Indywood Billionaires Club, a first of its kind Elite network which consists of 200 most wealthy and influencial stakeholders. Besides being a renowned entrepreneur, he is also a motivational speaker and had over 6 International papers to his credit.